Pet grooming is a vital element of taking care of your pet and ensuring he or she is healthy and happy. Regular grooming keeps your pet clean, removes excessive fur, and can help identify any underlying conditions or diseases. In addition, grooming allows you to stay on top of your pet's health and schedule an appointment with a veterinarian in Lakeville whenever necessary. Lakeville Animal Hospital provides pet grooming services for pet owners throughout the Lakeville area.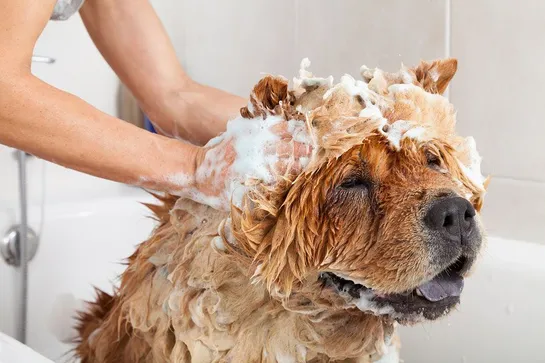 The Importance of Pet Grooming
Having your pets regularly groomed helps remove dirt, dandruff, and dead hairs from your pet. It also helps reduce the number of hairballs your cat has. In addition, pet grooming helps prevent tangles and matting, leading to infection and pain. Additionally, brushing helps stimulate the natural oils in your pet's fur, leaving it with a healthy, glossy sheen. Additionally, pet grooming can check your pets' ears, eyes, and teeth to see if there are any concerns. Finally, nail trimming is an essential part of pet care and helps keep your animal's nails at a comfortable length for walking and reduces scratching.
Why Bring Your Pet to Our Animal Hospital for Grooming
It is possible to get your pet groomed at our animal hospital. There are several benefits to taking your pet to our clinic for pet grooming. First, your pet is already familiar with our veterinary staff, and we know your pet's medical history. If any complications arise or any health concerns are spotted during grooming, our groomer can alert our veterinary team and help take care and treat the condition right away.
Other Benefits of Pet Grooming
There are several other benefits to pet grooming, in addition to having a clean pet that is healthy and happy. Our pet groomer checks for infections, inflammation, rashes, and lumps, which can be signs of various health problems. When your pet is routinely groomed, it helps maintain a healthy coat and fur. Grooming can also help prevent joint pain because they are not altering how they walk because of overgrown nails. Finally, pet grooming helps encourage positive behavior and good mental health through positive reinforcement and lots of attention.
Call to Schedule a Pet Grooming Appointment in Lakeville Today
With proper pet grooming, you not only have a clean pet, but you also help eliminate shedding, fleas, and ticks. Additionally, pet grooming can alert you and our veterinarian of any health conditions your pet may be experiencing. When looking for a veterinarian in Lakeville, call the Lakeville Animal Hospital to schedule an appointment. We proudly serve pets throughout the Lakeville and Middleborough areas.