Pet dental care is the fastest-growing part of any veterinary practice. Each veterinarian on call at the Lakeville Animal Hospital in the Middleborough area is a proponent of regular dental care for pets of all ages. It will help to prevent other potential health issues from ever occurring.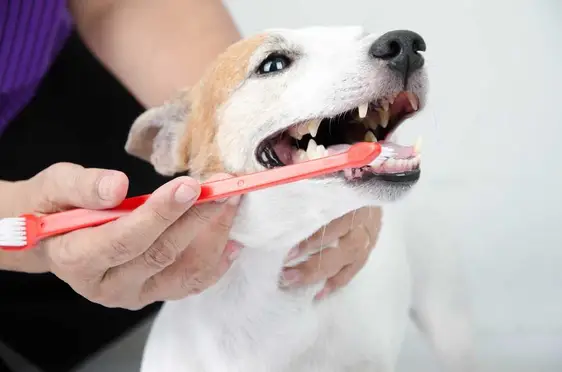 Here are the most popular FAQs about pet dental care, which should assist in explaining its importance:
How Common is Dental Disease with Pets?
Many pets suffer from some form of periodontal disease. The most common area of treatment is the structure of their teeth and restoring the health of their gums. If either is deemed poor and left untreated, it could lead to a tooth falling out of your pet's mouth. Other diseases that could be contracted include bacteria forming in a pet's blood system and possible damage to their internal organs.
What are Warning Signs of Poor Dental Health for Pets?
There are several warning signs that your pet is in poor dental health. First, the most common warning sign is if their breath smells bad. Another is a yellowish-brown tartar forming on their teeth near the gum line. Other warning signs include swollen gums, difficulty eating their food or a decreased appetite over time. All will weaken the structure of their teeth. If you see any of these warning signs, contact a local veterinarian in Lakeville and schedule an immediate pet dental care appointment.
How Often Should a Pet Receive Dental Care?
Many veterinarians recommend a pet should receive dental care annually. This will help to monitor the condition of their teeth and gums. And if a dental disease is diagnosed, then your veterinarian in Lakeville may schedule more frequent visits to their office in order to monitor the progression of the disease. Each checkup will include teeth cleaning which reduces the threat of plaque and tartar buildup on the gums.
How Long is a Pet Dental Care Exam?
A routine pet dental care exam will take approximately two hours. It will include a complete oral exam, teeth cleaning, and x-rays could be taken if a concern has been raised. If the appointment is for the extraction of a tooth, then the procedure may take longer than two hours. This is due to your pet will be sedated during the process. Following recovery, you may receive some aftercare instructions for your pet. Hopefully, the pet dental care exam helps to get your pet back to its normal self. It is amazing how resilient they become after being treated for a diseased tooth or inflamed gums.
Pets face the same dental diseases as humans. Every veterinarian in the Middleborough area strongly believes in pet dental care because it is an important source in keeping an animal healthy. Schedule a pet dental care exam by contacting Lakeville Animal Hospital today.